Crochet pattern of flower top "Daisy". I was inspired by the sweaters I saw on TikTok. After researching I couldn't find a written pattern so I decided to make a pattern.
The Inspiration + Design
I was inspired by the "spider stitch" or "flower stitch", it makes a beautiful open pattern. The sweater is nice to wear over a tight T-shirt for the colder evenings.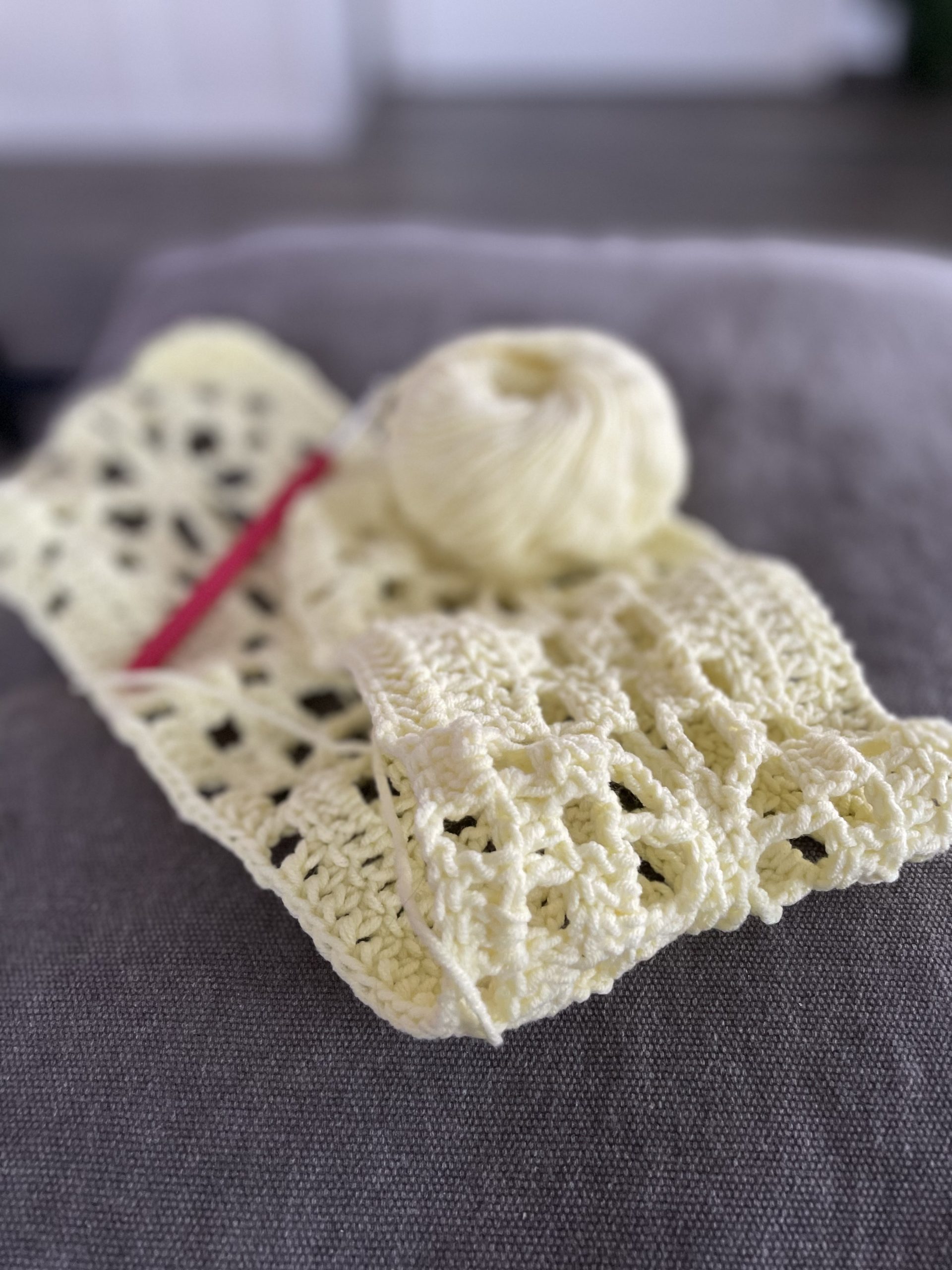 In my first design I tried to crochet a "top-down" model, using an acrylic yarn. This was not a success, it became too complicated and the acrylic yarn was not suitable for the pattern.
Then I crocheted the front and back separately and the sleeves in the round. I now used a cotton blend yarn, from Phildar Cabotine. It is best to make the sweater with a cotton (mix) yarn.