Beginner crochet pattern baby dress
I made a new cute baby dress tutorial, it's a beginner friendly crochet pattern. I used medium weight yarn and a crochet hook size 4.5 mm by Clover. I recommend using a good crochet hook, it makes crocheting much easier, because this hook is smooth so that the yarn slides not stiff off the hook.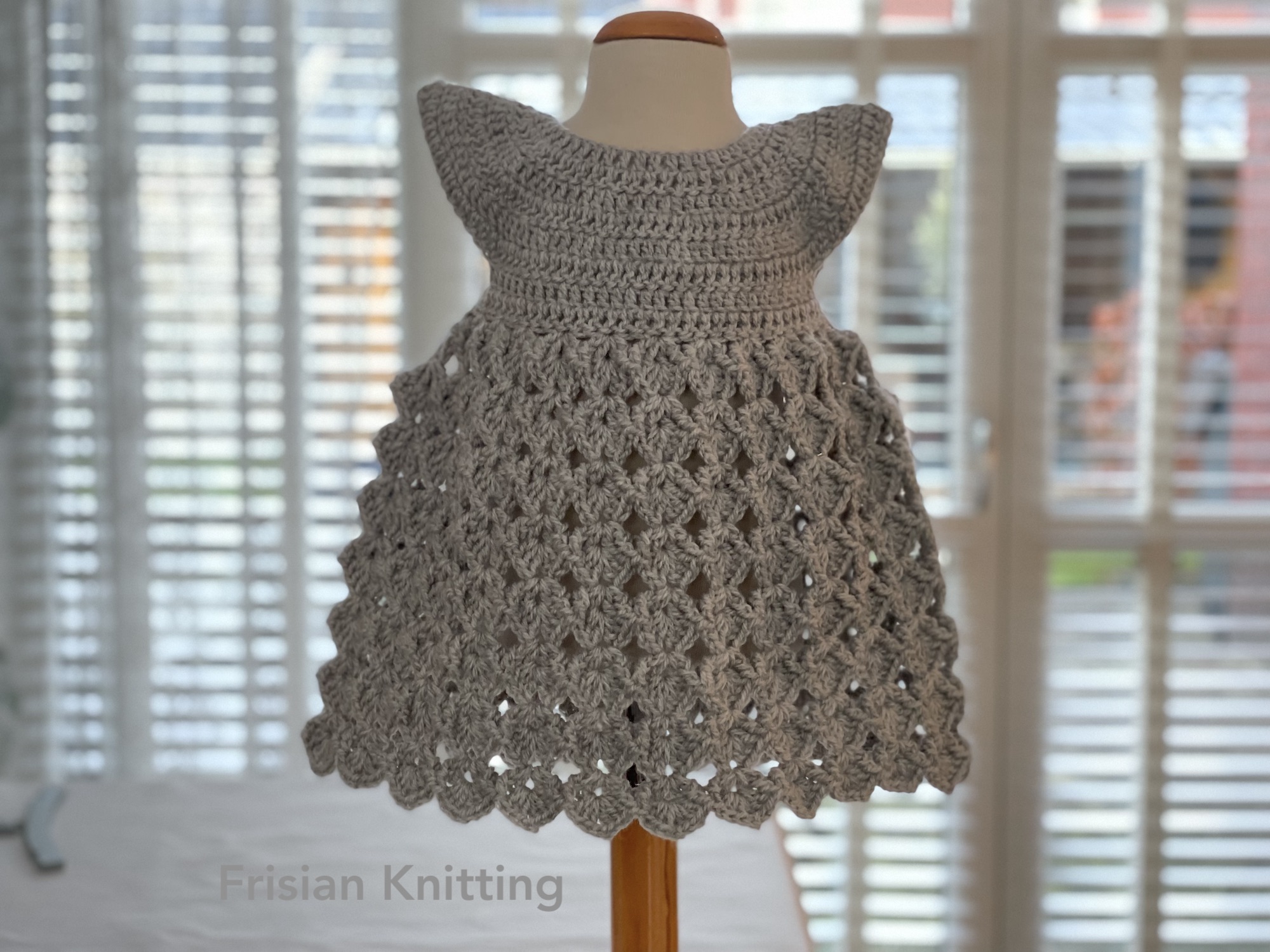 The Inspiration
I made a poncho with the same stitch last year. I realy loved this stitch, so I wanted to use it also on little dress. So I made a test model, and took it out a few times and crocheted again, and again… piece by piece until I was satisfied!