Knit pattern Bernadette cardigan
I made my own version of the famous Bernadette cardigan. The cardigan is knitted with 2 strands, a combination of a thick yarn with a strand of mohair yarn.
Yarn suitable for knitting needle 8: approx. 400 grams (700 meters)
Mohair yarn suitable for knitting needle 4: approx. 200 grams (700 meters)
Knitting needles 8 mm and 12 mm
Circular knitting needles 8 mm and 12 mm
You need to know the basics of knitting, knit, purl, increase and decrease
Knit the sleeves with a circular needle, if you find this difficult, you can also knit them on straight needles and then sew them (you will see a seam) make sure to sew the sleeves in the front and back with the seam down.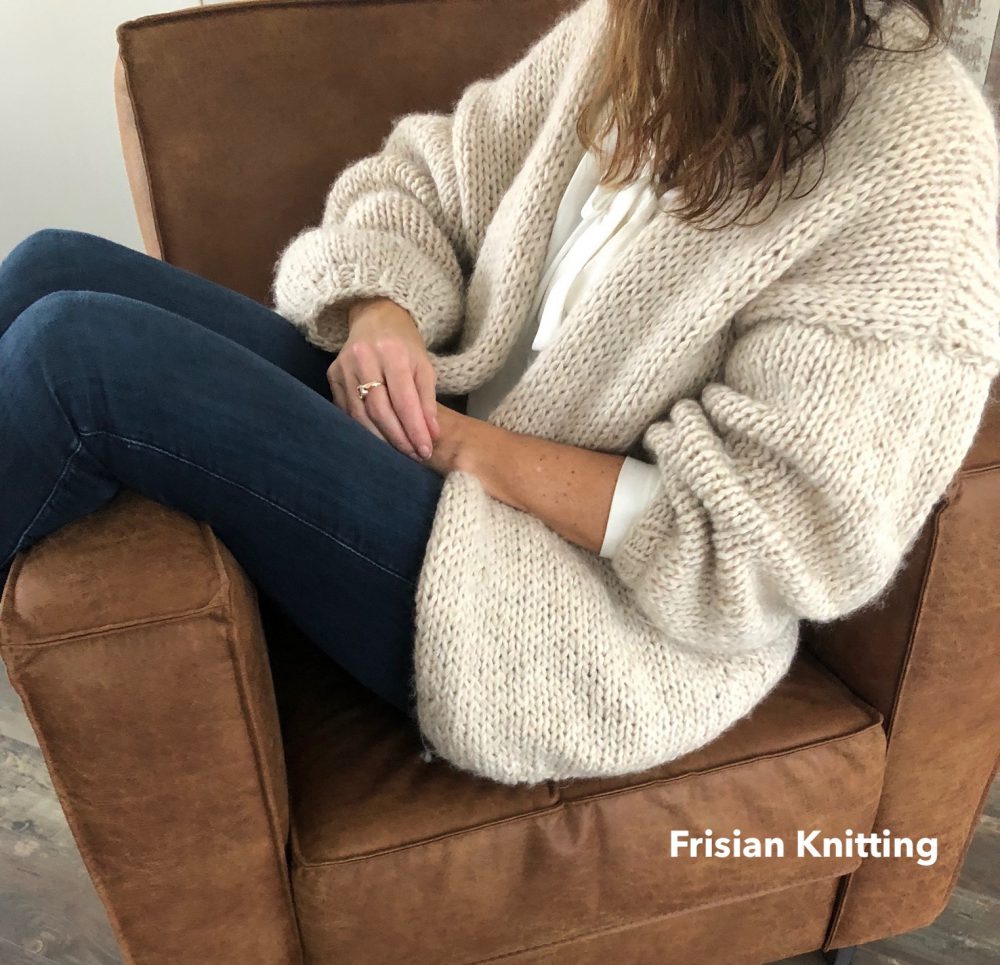 Pattern
You can buy the pattern in my shop: Pattern Bernadette
It's available in de language: English, German and Dutch.
As you might see in the picture, the neckline runs like a v-neckline